Standard Petrol is Changing to E10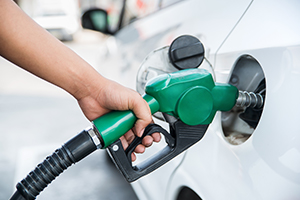 During this summer, we are going to see changes in petrol and the fuel nozzles when we go to petrol stations. Before the end of summer 2021, standard (95 octane) petrol will become E10. This change will happen in early 2022 for those in Northern Ireland. This change will ONLY apply to petrol and diesel fuel will not be changing. Did you know that 95% of petrol-powered vehicles on the road today can already use E10 and all cars built after 2011 are compatible?
From when the change is made, petrol pumps will clearly label petrol as either E10 or E5.
What is E10 Petrol?
E10 petrol contains 10% renewable ethanol which reduced the amount of carbon dioxide, CO2, emissions that are associated with petrol vehicles. This helps to tackle climate change and pollution rates. Currently, petrol in the UK contains 5% renewable ethanol, also known as E5.
E10 petrol is already used around the world including certain areas of Europe, US and Australia. It has also been the reference fuel against which new cars are tested for emissions and performance since 2016.
Reducing Emissions
CO2 is one the biggest greenhouses gases that contributes to climate change and that is why one of the main benefits of E10 petrol is that it reduces the overall levels of CO2 vehicle emissions. Though blending petrol with 10% renewable ethanol, less fossil fuel is needed meaning we can reduce the carbon emissions and meet the set climate change targets.
By introducing E10 petrol, UK forecourts could cut transport CO2 emissions by 750,000 tones a year, that is the equivalent of taking 350,000 off the road, or all of the cars in North Yorkshire alone.
Compatibility
Any car manufactured since 2011 is compatible with E10 petrol, and most cars and motorcycles manufactured since the late 1990s are also approved by manufacturers to use E10.
The following vehicles may not be compatible with E10 petrol:
Specific models from the early 2000s
Some mopeds with an engine size of 50 cc or under
Classic, cherished, and older vehicles
If you are looking for a reliable garage to take care of your first car, visit Off Rhodes Garage. We offer a range of services to keep your vehicle safe and road legal including MOTs, Repairs and Servicing.
Contact us for more information.