How To Prepare Your Car for A Safe Journey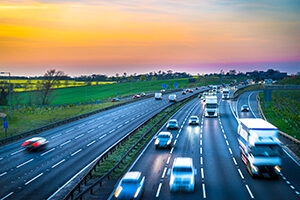 With lockdown restrictions being lifted over the next few months, many of us will be planning long days out and road trips to other places in the UK. That's why it's important to make sure your vehicle is safe and ready for long journeys. In this blog we provide some top tips to ensure you have a successful trip.
Make the essential checks.
Before you make any tracks, you must make sure your car is in correct working order and there are no concerns. This includes these main areas…
Tyres – ensure your tyres have at least the legal treat requitement of 1.6mm and they have the correct pressure.
Fluid Levels – Always check your car has brake fluid, antifreeze and engine oil
Breaks – If you feel your brake pads are getting worn it's worth having them changed for extra safety.
Lights – Even during the day your lights are a vital part of your car so you must make sure they are in full working order or need replacing.
Here at Off Rhodes Garage, we can ensure your car ready for your next road trip!
Plan your route
Planning ahead is always the best step to take, especially when you are visiting an unknown location. Whether you use a Sat Nav or a map prepare for every eventuality and if any diversions will be present on your route.
Take Breaks
During a long journey it's important to take regular breaks and taking some time out every 2 hours is recommended. If you are travelling through the night think about booking some accommodation as tiredness can kill. It's always beneficial to have a friend in the car who can share the driving too.
If you are looking to take a trip this Summer, ask Off Rhodes Garage about how we can help ensure your car is safe and ready. To learn more please call us on 01748 811 500 or visit: www.offrhodesgarage.co.uk