New Driving Laws for 2021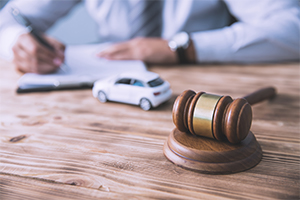 Although updates to the law can seem difficult to keep track of, it is very much a necessity to keep up to date with all of the updates so you can keep safe and legal while out on the road. In this blog we will be outlining some of the laws being implemented this year.
Green number plate changes
Those who own electric and zero-emission vehicles can now purchase a brand-new green number plate.
This could launch a range of benefits for owners of fully electric models with the Government hinting at cheaper parking and special zero-emission zones.
MOT extension ends
Test extensions came to an end on the 31st of January for many drivers after months of backlogs causing chaos in garages.
Last year the Government announced a six-month extension for MOTs between 31 March and 31 July as many garages had to close due to the first Coronavirus lockdown.
Remember – driving without a valid MOT certificate could see road users fined up to £1,000. Make sure your vehicle is legally on the road!
New ALKS lane-keeping tools
Late last year, the Department for Transport announced new Automated Lane Keeping technology could be available on new UK cars from spring 2021.
The government ran a consultation at the end of 2020 to look at whether the tools could run safely at speeds of up to 70mph. It was set to look at ways to shape future policy and rules in relation to some form of driverless technology on the roads. This could lead to a number of new laws in the coming years.
Mobile phone use
According to Go Compare, a loophole which allowed drivers to take photos or videos while driving has been closed.
Road users can now be issued a £200 fine and 6 points on their license for holding a phone under any circumstance.
Brexit changes
Even though a last-minute agreement between the UK and the EU means British drivers will not need an International Driving Permit when travelling abroad in most instances, some documents are still needed.
The biggest change is the need for a car insurance green card which is proof you have a valid policy. These can be obtained from a car insurance provider, but road users must have a physical copy at all times.
Also, if your vehicle is less than 12 months old, you will also need to carry your V5C logbook.
We hope that this blog has given you some insight into the new laws that have/are coming into place this year.
From servicing to welding repairs – visit Off Rhodes Garage with your enquiries and we will be sure to find a solution. We also have courtesy cars available to book for when jobs may take a little longer.